On-Premise Infrastructure: Empowering Your IT Bedrock
Hosting your organization's services on your On-Premise Infrastructure enables you to have greater ease of control and wider scope of customisation for your needs. It can also provide better security as your data will be entirely self-managed and not shared with third party hosting providers. However, this is only true if your in-house facilities management and security policies are robust enough to address the challenges of today's digital ecosystem. That is why, our team of IT and Infrastructure professionals at Vallous are dedicated to keeping your enterprise network ecosystem operating at its best capacity, so your business becomes a beneficiary and not a victim of the digital ecosystem.
Scope Of On-Premise Infrastructure Services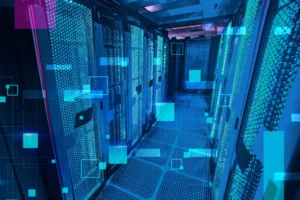 Cloud computing has become one of the hottest trends in recent years. Adoption of this solution has helped many businesses adapt to the demands of

With new data centre designs incorporating more significant numbers of servers per cabinet – often including hundreds of servers in each rack – it is
In today's digital age, the speed of modernization along the lines of Information Technology has been tremendous over the past few years. In just under
Interested To Find Out How
To Better Manage Your On-Premise Infrastructure?
Get a one-time COMPLIMENTARY consultation with our in-house Energy Efficiency Experts by filling up the form below!